Welcome to zamWorld! My name is Aidan Zammit. I'm a Maltese musician based in Rome, Italy. My activities include keyboard and guitar playing, singing, composing and orchestration, music production, audio and midi programming.

These are some artists I have had the pleasure of working with: Mike Francis, Nicola Piovani, Vincenzo Cerami, Niccolò Fabi,

Mystic Diversions

, Il Volo, Robbie Dupree, Bungaro, Antonello Venditti, Andrea Bocelli, Goblin, Marco Mengoni.

VERSIONE ITALIANA
in arrivo

Zamworld logo (C)2004 by SYNTETICA Angelo Pezzolla
Last updated : 14th February 2014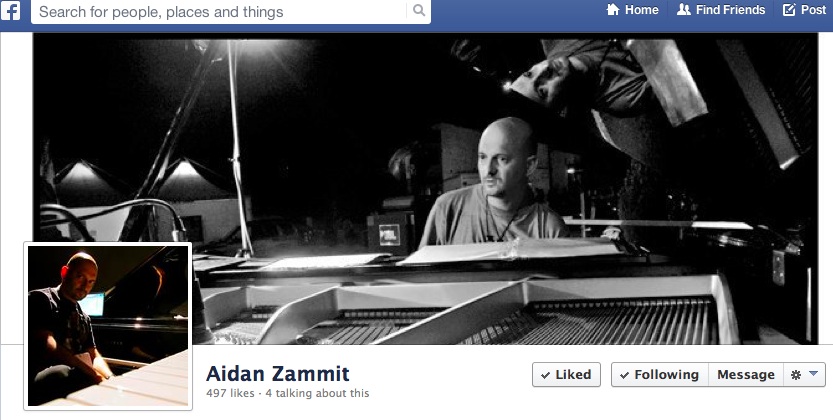 Aidan Zammit | Create your badge

(c) 1998-2014 Dr Aidan Zammit Lupi